Side Quest - Pocket Adventures Villager Cards
I created artwork for helpless villager cards in the 'Side Quest - Pocket Adventures' card game. I was tasked to create three cards, so naturally I made one of 'em a puppy.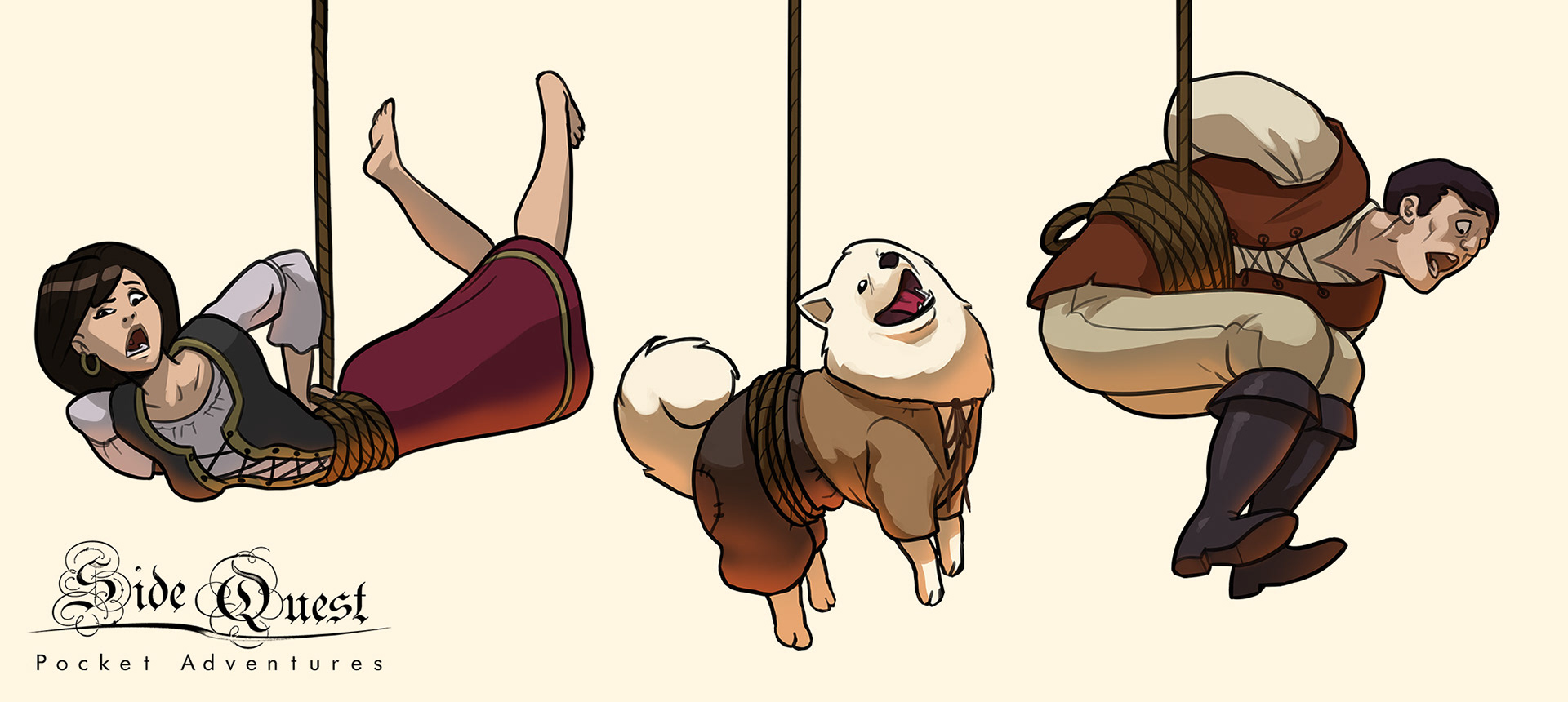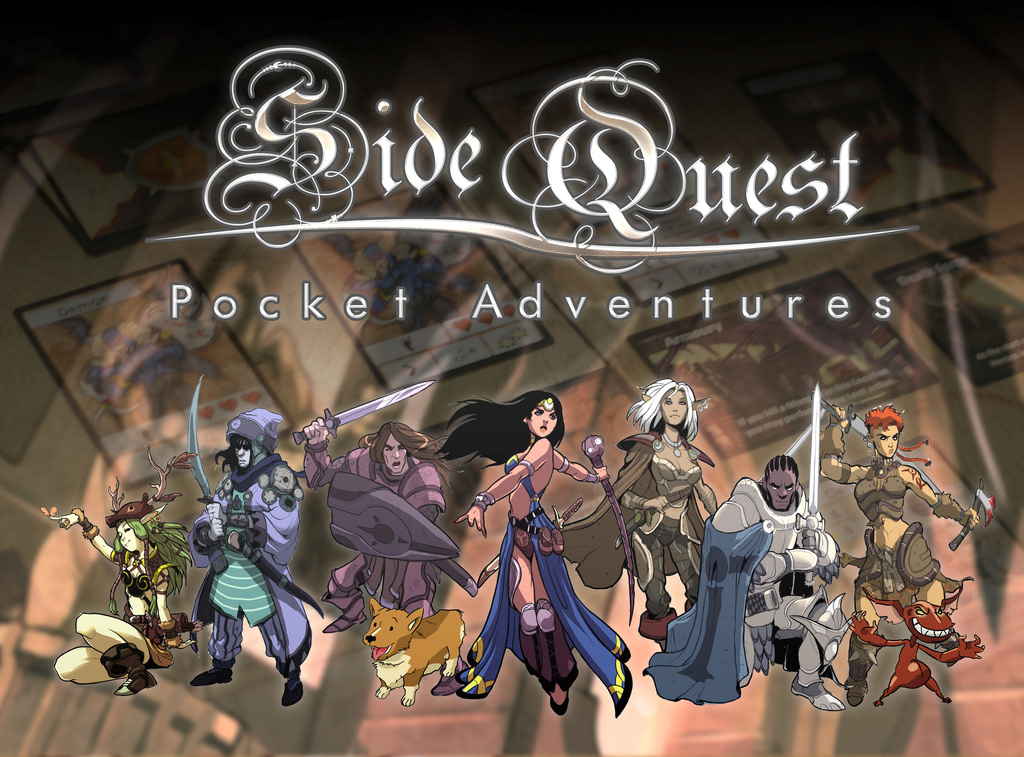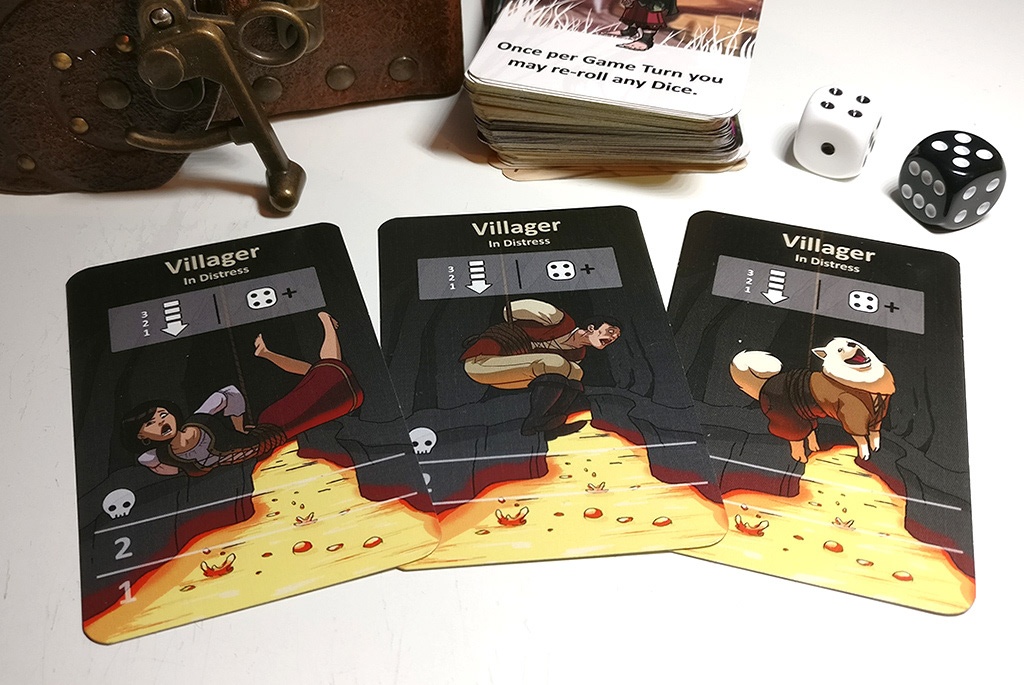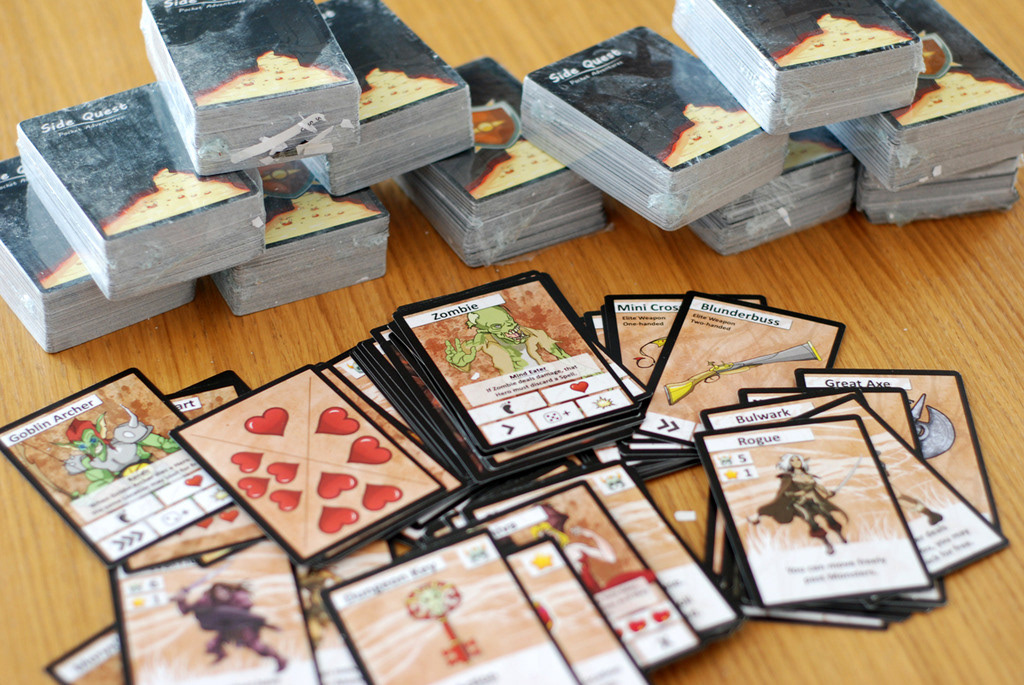 'Year One' Proposal Card Game
On our first anniversary, I surprised my girlfriend with a hand-made card game that doubled as a wedding proposal.
I designed the game rules and arted up our first year together, broken into three categories.
I gave her the game as an anniversary gift, and after our first match I managed to sneak five bonus 'Will You Marry Me?' cards onto the top of the deck. She drew them at the start of the second game, and said yes!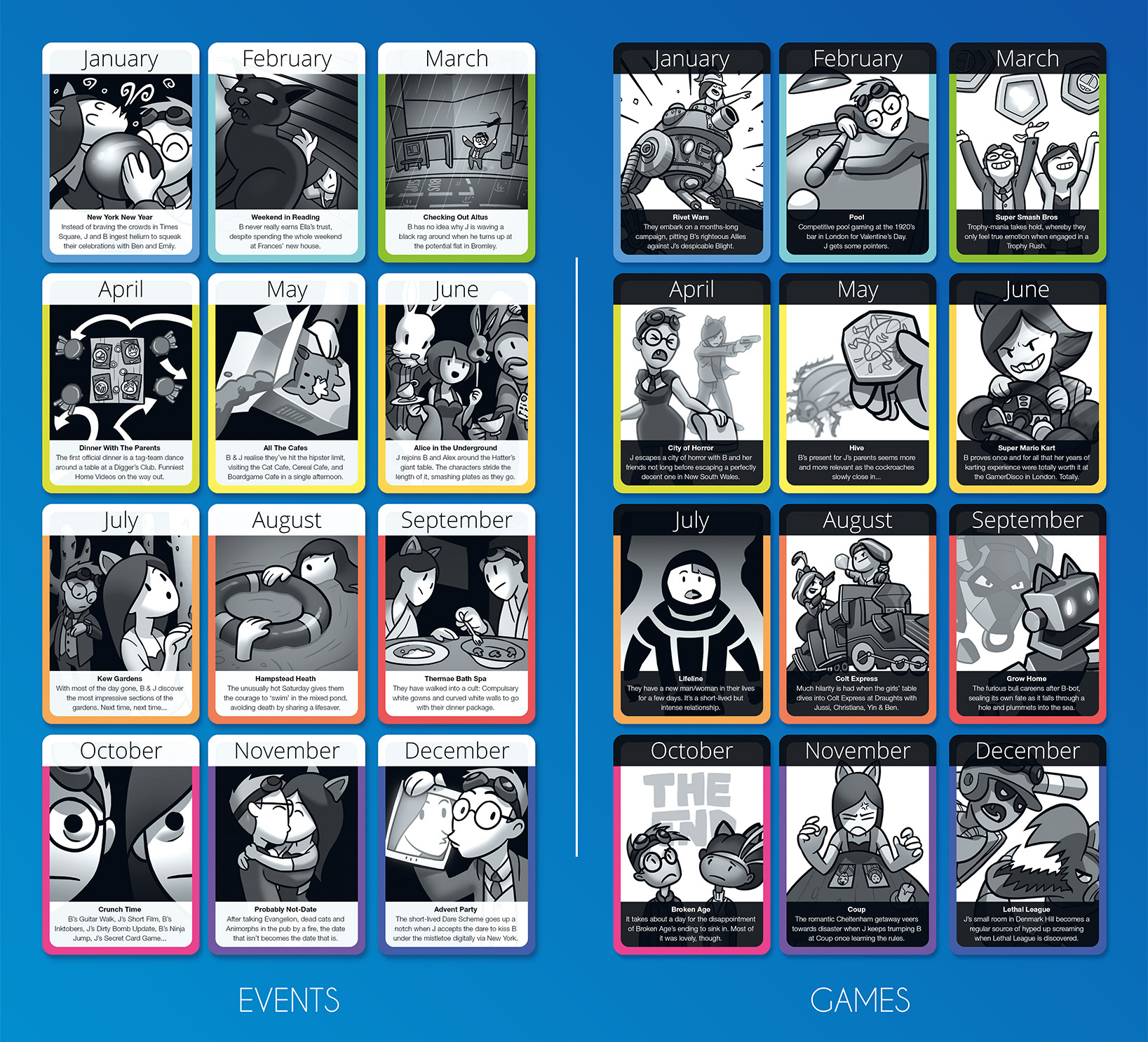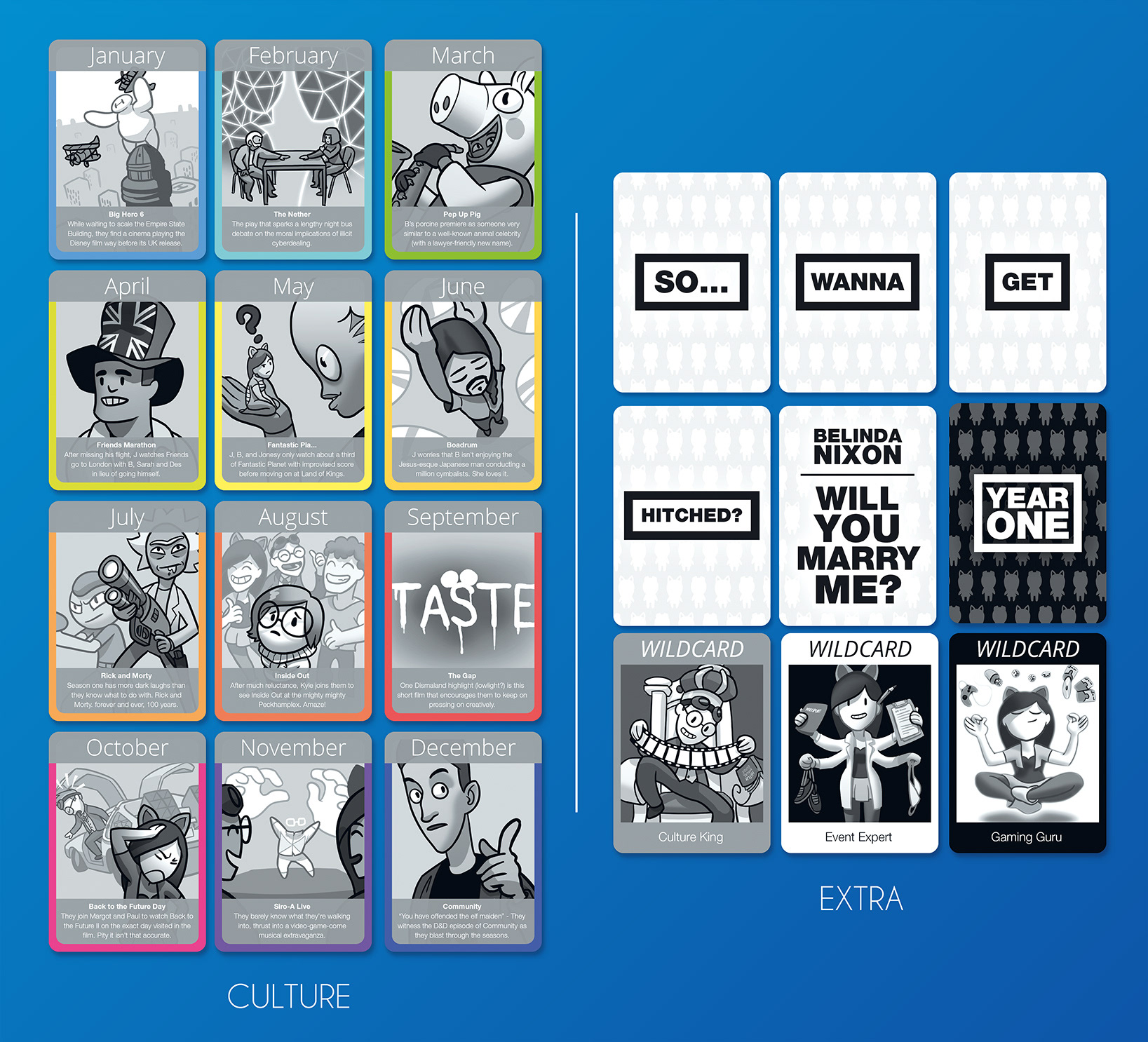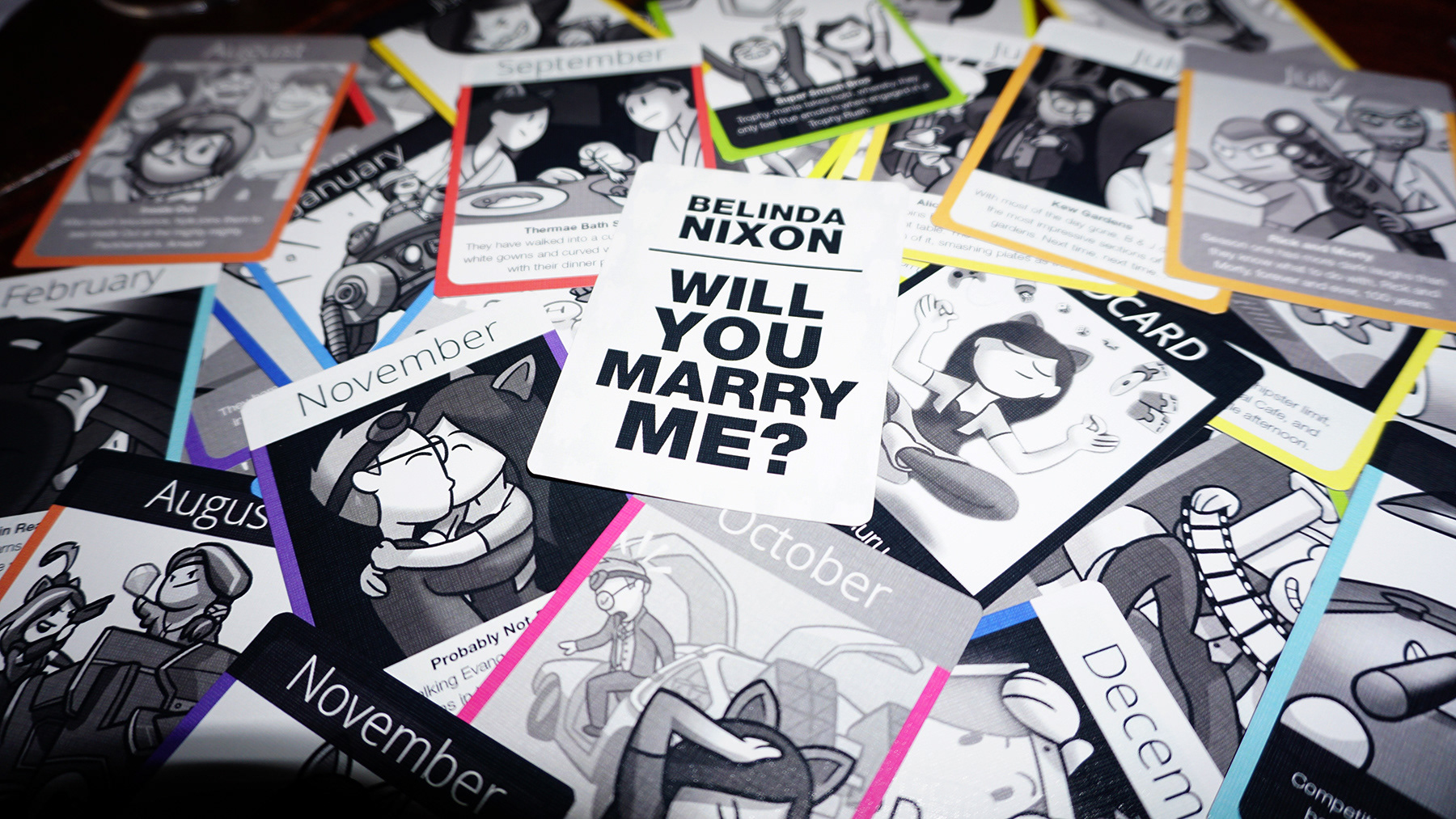 Playing Card Deck Favours
By the time of the wedding, my wife and I collaborated on a full set of cards featuring the guests to be given away as favours. We sketched the characters and poses between us, and I inked and coloured them in Photoshop.